COVID-19, the climate crisis, loss of nature & biodiversity, pollution & waste, and rising inequalities are only a few of the crises we are currently facing. At this particular moment in history, we need to step up and do our best to address these challenges.
This section outlines the undeniable facts & data about climate change (updated periodically) to give you all you need to analyze the problem/s and find the most appropriate solutions.
Atmospheric carbon dioxide (CO2) is past 419 ppm, Earth warming at 1.2C above pre-industrial levels.
#1

It's true
and
it's us
---
#2

It's
unprecedented
---
#3
It's our
GHG emissions
---
#4
Climate change is a threat to humanity
---
#5
GHG emissions by gas
---
#6
Carbon Dioxide (CO2) emissions
---
#7
Land-use change emissions
---
#8
We will exceed 1.5C in the mid-term
---
#9
Warming stops within a few years after stopping emissions
---
#10
Every bit of warming counts
---
#11
More emissions = more extreme weather
---
#12
We emitted for our "development"
---
#13
Tackling climate change = addressing inequalities
---
#14
GHG emissions by sector
---
#15
Where do we get our energy from?
---
#16
Where do we use that energy
---
#17
Enregy consumption in the residential sector
---
#18
CO2 emissions from transport
---
#19
We are on a carbon budget
---
#20
Anthropogenic perturbation of the global carbon cycle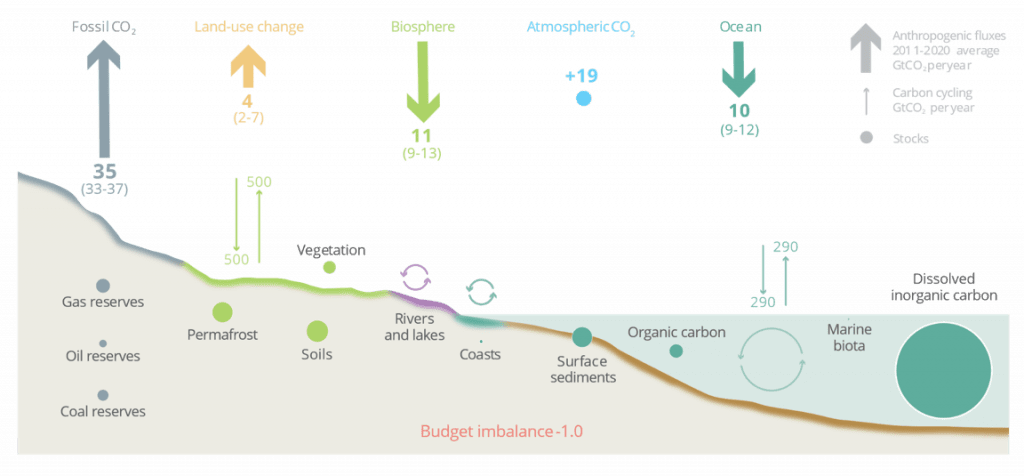 ---
#21
Land and ocean sinks
---